Robert Easter Jr. hoped to be the first boxer to stop Denis Shafikov in his second title defense. Instead, the 135-pound champion had to grind it out over 12 rounds against the toughest opponent of his career to remain unbeaten.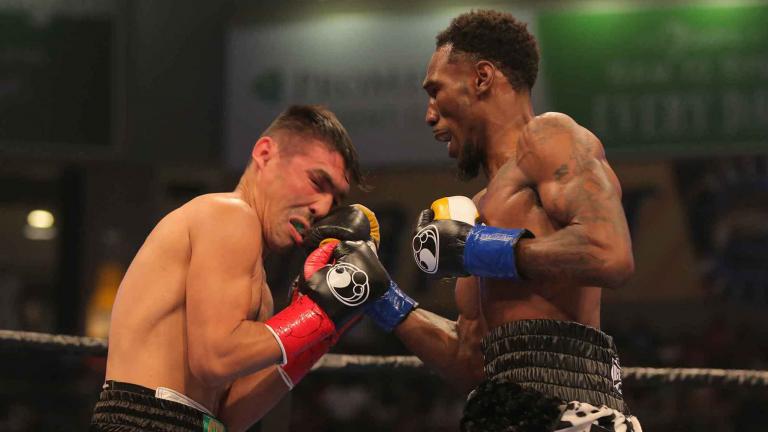 Defending his world title in his hometown for the second straight time, Easter probably didn't use his significant length advantage as much as he should have, but he was still able to land the better shots throughout the fight and earn a hard-fought unanimous decision over the relentless Shafikov.
Easter landed thunderous power shots from the outside early in the fight, but Shafikov made it clear that he was not going to be deterred. The 5-foot-5 southpaw continually pressed forward against the 5-foot-11 champion, often fighting with his forehead planted firmly in Easter's left shoulder.
With Shafikov bringing the action inside, Easter abandoned his jab for a few rounds, turning it into the kind of fight that the Russian was looking for.
When the fight was contested from the outside, Easter was in obvious control. But when the fight became a phone-booth battle, it favored Shafikov. It was a hotly contested affair, despite the scoring of two judges, Eugene Grant and Jamie Garayua, who scored the bout a 120-108 shutout for Easter. Carlos Ortiz Jr. had it a more reasonable 116-112 for the champion.
Easter let Shafikov into the fight but re-established himself in the seventh with a series of combinations that kept Shafikov honest. Easter punctuated the round with a powerful shot that rocked the challenger noticeably for the first time.
As the fighters began to tire into the championship rounds, the bout became an intimate scrap that seemed to favor the Russian. Easter landed big shots on the inside from time to time, but Shafikov never stopped coming forward. It was Easter who fought most of the fight on the back foot, but Shafikov did a great job of cutting off the ring.
It was the third time coming up short in a 135-pound title bout for the 32-year-old Shafikov, who lost previous championship bids against Miguel Vazquez and Rances Barthelemy.
While Easter, 26, was unable to gain the stoppage he was seeking, he took yet another step forward in his flourishing career.