Jessie Vargas drops Aaron Herrera on his way to a dominant unanimous decision victory in his first fight in 13 months.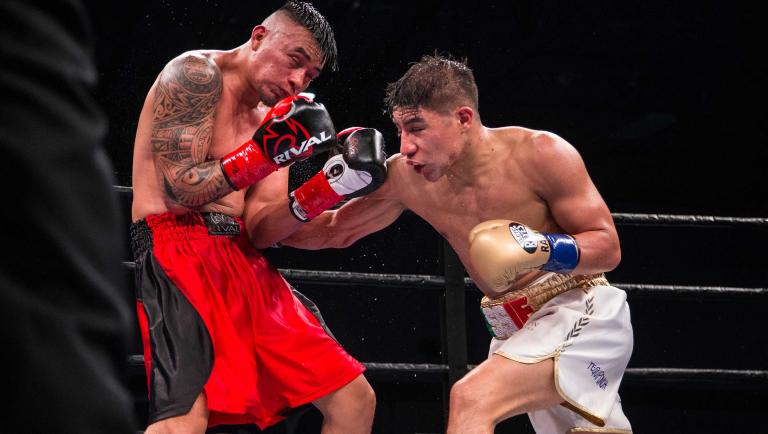 It was Jessie Vargas' first time working with boxing Hall of Famer Mike McCallum as his head trainer, and it seems as though Vargas has found his perfect match. Vargas fought a relaxed opening round and began to work behind his jab with consistency in the second round, popping Aaron Herrera with straight and overhand right hands.

When he landed, Herrera smiled and banged his gloves together, indicating Vargas got some good leather on him. Herrera slowly increased his output as the fight went on, but was never able to slow down the attack of Vargas.

Vargas showed to be well conditioned as he bounced on his toes prior to the opening of the fourth round. Herrera tried slowing Vargas down with a focused body attack but Vargas kept the right distance, making Herrera's punches hit air. Vargas circled Herrera and flicked his jab with regularity.
Vargas landed a massive shot midway through the sixth round and followed it up with a barrage that put Herrera on his behind. Herrera recovered quickly and Vargas didn't get too overeager after the knockdown.
Vargas continued to fight a disciplined fight and punctuated things by hurting Herrera in the last round of the fight en route to the shutout—earning a unanimous decision by the score of 100-89 three times in his first fight in 13 months.