The middleweight contender has reconnected with his father and hopes to continue his winning streak as he faces Hugo Centeno Jr. Saturday night on PBC on FS1.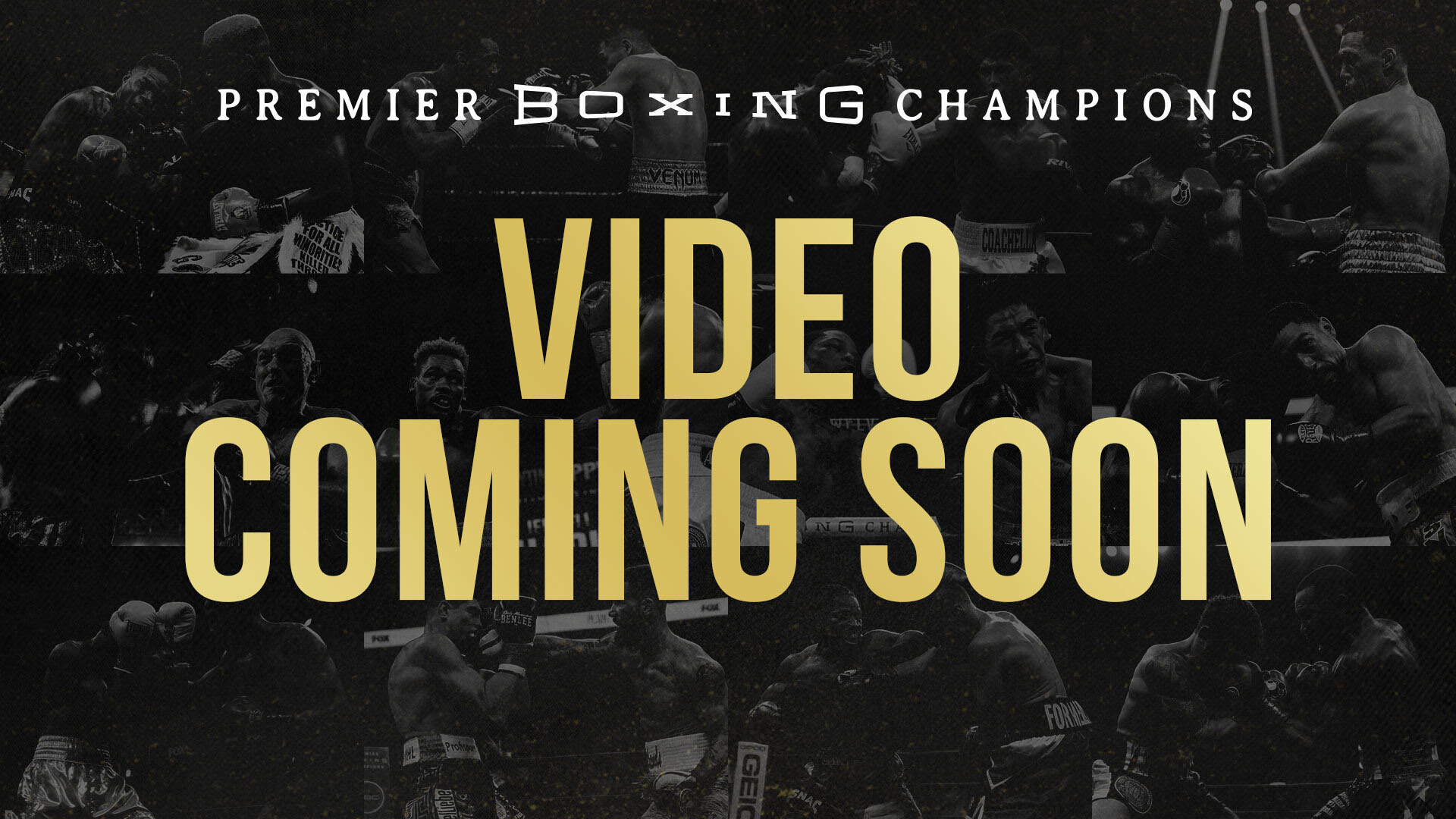 Willie Monroe Jr. always knew his father, Willie Monroe Sr., was present. He would hear his voice above all others in the din of the crowd, and Monroe Jr. knew his father had his best interest at heart.
But there was something missing, that one connection father and son once had when Willie Jr. was an amateur. It was Willie Sr. that trained him and worked his corner then. But Willie Jr. went in another direction upon turning pro and though there was a schism in the ring, it never impacted the relationship the two had.
Willie Sr. made every one of his son's fights—except two, against Billy Joe Sanders in England, in September 2017, and against Gennady Golovkin in Los Angeles, Ca., in May 2015.
Both happened to be losses. Whether or not Willie Sr.'s absence may have made a difference is unknown.
But Willie Sr. is making a difference now. For the last two fights, father and son have been back together again and they're going for three straight wins when Willie Jr. faces Hugo Centeno Jr. (27-2, 14 KOs) in a 10-round middleweight bout.
Monroe-Centeno is the co-feature for the welterweight main event between former world champion Devon Alexander and Ukrainian welterweight Ivan Redkach in a 10-round bout on FS1 this Saturday (8 p.m. ET/5 p.m. PT) from the Soboba Casino Resort, in San Jacinto, California.
After the Sanders setback, Monroe Jr. (23-3, 6 KOs) has won two in a row. He's 32, yet feels stronger, faster and more grounded than he ever has at any stage of his career.
"I'm more patient," Monroe Jr. said. "My dad's parents basically raised me. I was born when my father was still chasing his career and he met his wife, and he had other kids. But my father was always around and it was father's parents who raised me.
"My dad had a gym from when I was around six to my ninth-grade year of high school. I started working out of his gym, and when my dad closed it down, I started working with my other amateur coaches."
Then the Sanders fight occurred, and Willie Sr. initiated the contact with his son, with Willie Jr.'s brother, Trent, working as the intermediary.
It was a simple fact that Willie Jr. was willing to accept.
"Trent was like, 'Look, no one is really going to care for you, your wellbeing and your career, the way dad is.'" Willie Jr. recalled. "We started talking and started slow. My dad said we would take it a day at a time.
"He thought there were some things he could show me, and some things that I could brush up on. We started a nice, slow reconciliation. Two fights later, we won, and we're looking for our third-straight win."
"

I have to dominate guys, and that's what everyone will see Saturday night.

"
Father and son worked exclusively with one another—just the two of them—during their Florida training camp.
There was frustration after the Sanders loss. Monroe Jr. wanted to change a lot of things around him. He was searching for new management and a new promoter, eventually signing with Al Haymon and Premier Boxing Champions.
Luis DeCubas Jr. was instrumental in guiding Monroe Jr.'s path back. The southpaw from Rochester, N.Y. wasn't about to give up his dreams of one day being a world champion.
Monroe Jr. saw the Sanders setback as a "blessing in disguise."
"It got me back with my father, he got me connected with Al Haymon, and it's the reason why I always like to say, 'God doesn't make any mistakes,'" Monroe Jr. said. "The only two fights he wasn't there for was Sanders and Golovkin.
"I think the things we didn't see eye-to-eye on was a style difference. My dad wasn't used to my southpaw style. My dad is getting to know my style. He understands my style more and I understand what he's teaching me.
"We're day-to-day in the gym."
It was Trent's idea that father and son spend a month in Florida just the two of them together.
As for Centeno, he's a little rangy, at 6-foot-1, with a 75½" reach, to Monroe Jr.'s 5-10, 74-inch reach. The fight is taking place closer to Oxnard, Ca., where Centeno is from, from Monroe's Rochester.
"That doesn't matter," Monroe Jr. said. "I have more experience. I'm more confident now than I've ever been. I'm not going to take anything away from Centeno. He's a good fighter. He has good hand speed. He has a nice, little sub left hook.
"I know I'll have to win every round, seeing that this fight is in this guy's backyard. If I don't win every round, then I'm going to have to stop him. It's part of the game. I don't mind what side anyone thinks I am, A side, B side, once that bell rings, he's going to be locked in there with an animal.
"He's the one who's going to have to adjust. What people are going to see is a more-assertive Willie Monroe Jr. I can't be just okay just beating a guy. I have to dominate guys, and that's what everyone will see Saturday night. I'll change gears for this fight."
It sounds like Monroe Jr. has changed a lot of good gears already.
For a closer look at Alexander vs Redkach, check out our fight night page.