The long-time world featherweight champion aims to move up in weight and challenge other titlists—but first he must get past the dangerous and undefeated Tugstsogt Nyambayar Saturday night on SHOWTIME.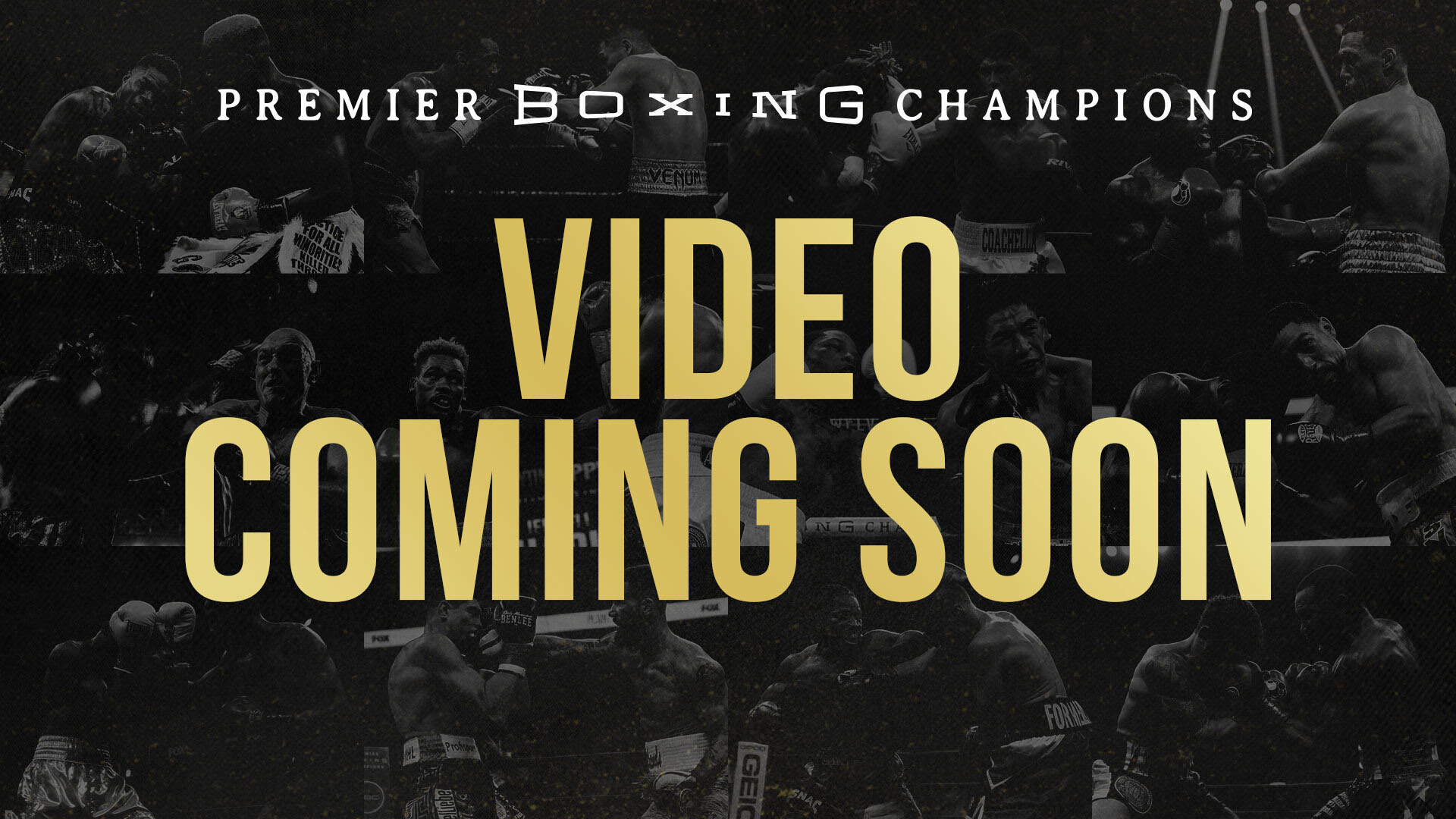 Some things come around only once a year.
Christmas, birthdays, Thanksgiving, Fourth of July . . . and, since 2015, Gary Russell Jr. prizefights.
Gary Allen Russell Jr., 31, the eldest of the fighting Russell family from Capitol Heights, MD, and the long-reigning WBC World Featherweight Champion, has competed just once per calendar year since he first won his title against Jhonny Gonzalez five years ago. Russell has defended his title four times since, winning three by stoppage.
The former U.S. Olympic boxer known for having perhaps the fastest hands in the sport has been criticized plenty for his relative inactivity.
It's not because of any nagging injury, or because that's the career path Russell prefers. As Russell tells it, it has everything to do with the lack of worthy opponents willing to put their title belts on the line. His voice rises a bit when asked about an obviously sore subject.
"I'm [one of] the longest-reigning champion (in the sport)," Russell said by phone last week. "I ain't trying to fight just anybody. When they come to me for a fight, I'd rather fight someone who's relevant. None of the other champions want to fight me. So, I just do what I do."
Those "other champions" include super featherweight beltholder Leo Santa Cruz and undefeated lightweight champ Gervonta "Tank" Davis.
And then there's current unified lightweight champ Vasiliy Lomachenko, a top-five pound-for-pound fighter who handed Russell his only professional loss by a close majority decision in 2014. Russell pins that loss on having to lose five pounds right before the fight due to his faulty scale.
Since then Lomachenko has fought a dozen times, twice as much as Russell (30-1, 18 KOs), who hopes for another shot.
Meanwhile, Russell will step into the ring for the first time since last May against undefeated contender and former Mongolian Olympian Tugstsogt "King Tug" Nyambayar (11-0, 9 KOs) on Saturday at the PPL Center in Allentown, Pennsylvania. The fight card will be aired on PBC on Showtime Championship Boxing (9 p.m. ET/6 p.m. PT).
"King Tug is a very, very solid fighter, he's well-rounded, a 2012 Olympian, he has everything to gain and nothing to lose," Russell said. "He's tough, he's strong and I think he's going to bring his physical best to the ring on that night."
Ironically, Tugstsogt has been inactive lately as well, his last fight coming more than a year ago; an impressive unanimous decision victory against former champion Claudio Marrero.
Russell, an admitted gym rat, can be found in the family's Enigma Boxing Gym in Capitol Heights year-round. "I'm never really out of the gym. Even on my time off, I'm in the gym training," he admitted. "And I work with my brothers and help them get situated and stuff.
"The reason I only compete once a year is because none of these other champions want to really compete against me. It's as simple as that. Tank Davis and none of those other guys are in a rush to get in the ring with me."
The fight most boxing fans have been calling for is Russell vs. Santa Cruz, whom Russell says he's pursued for years. Likewise, Santa Cruz claims he's wanted Russell for a long time, and says Russell simply talks too much.
"The only reason I'm still competing at 126 was based upon the fact that I wanted a unification fight with Santa Cruz. But instead he moved up in weight, vacated his title, fought a nobody to get a title (at 130 pounds), when he could have stayed at 126 and competed against me," Russell said. "Maybe at this point I'm going to have to force-feed a guy's hand."
"

None of the other champions want to fight me.

"

WBC World Featherweight Champion - Gary Russell Jr.
Both fight under the Premier Boxing Champions banner, but, as Russell explains, "If he really wanted the fight, we could have made it happen. Maybe it's the managers, maybe it's the promoters, but I've been ready to fight. I've been calling Leo Santa Cruz (and Davis) out for the longest time, but none of these guys answered my call.
"Therefore, God-willing, if I get through King Tug, I'll move up to 135 and maybe we can get those fights in. I want a fight with Davis or a rematch with Lomachenko. About the only way to get those fights is to put myself in their weight division."
While Russell is best known for his lightning-quick hand speed, he says that's just part of being a champion boxer.
"My hand speed is a big factor, but it's a physical attribute," Russell points out. "You need other skills to go along with that to make your game great. You need to have a certain level of defensive discipline, ring IQ, ring generalship, etc., so I'm bringing in the total package as a fighter."
Russell and his two younger boxing brothers, Gary Antuanne and Gary Antonio – yes, each of the fighting sons of Gary Russell Sr. is named Gary – train at the Enigma Gym. Gary Sr. trains them all, while Gary Jr. works with his brothers when he's not training for a fight and is often in their corners during their fights. Three other non-fighting Garys also work with their brothers.
Not every father-son-family boxing dynamic works, but this one does, Gary Jr. explains, because "I know at the end of the day, no matter what instructions he gives me, it will be in my best interest because he is my dad. Everything's not always great. But again, he's my father and whatever the situation is, we work through it. We have a great level of understanding and we respect each other's opinion."
If you're still not convinced Russell has the sweet science coursing through his veins, consider that his young twins, a girl and a boy, are named Laila and Ali, after the boxing daughter of Muhammad Ali.
"My wife (Sapphire) came up with that. I thought it was perfect," says Russell, who has six children, including three other girls and his youngest, a son named Gary Heru (after an ancient Egyptian god), thus keeping the Gary line alive.
Russell Jr. treasures his home life and reflected on the recent tragic helicopter crash that took the life of NBA legend Kobe Bryant, his young daughter Gianna, and seven others.
"It definitely does make you appreciate (your family)," says Russell. "it's a hurting thing to have to go through something like that. Making it home safely is an underestimated blessing."
Russell considers his family time precious, but he's unsure when he will bring the curtain down on his boxing career. He turns 32 in June.
"To be honest with you, I'm not sure," Russell says. "I love what I do. I love the sport of boxing. It's something you have to learn how to balance. You have to create the time for your loved ones.
"I train hard and work hard, Monday through Friday in the gym. On the weekends you have to create time for one another. It's something that's very, very precious. At the end of the day, we're putting all this work in to provide a sense of stability for our family and friends, and if you don't take the time off to spend with them, it's bittersweet. You gotta create that balance."
All the while seeking out the worthiest foes.
For a closer look at Gary Russell Jr, check out his fighter page.