The former two-weight division champion still has the hunger for boxing. On Sunday night, he faces an equally hungry Sergey Lipinets on PBC on FS1.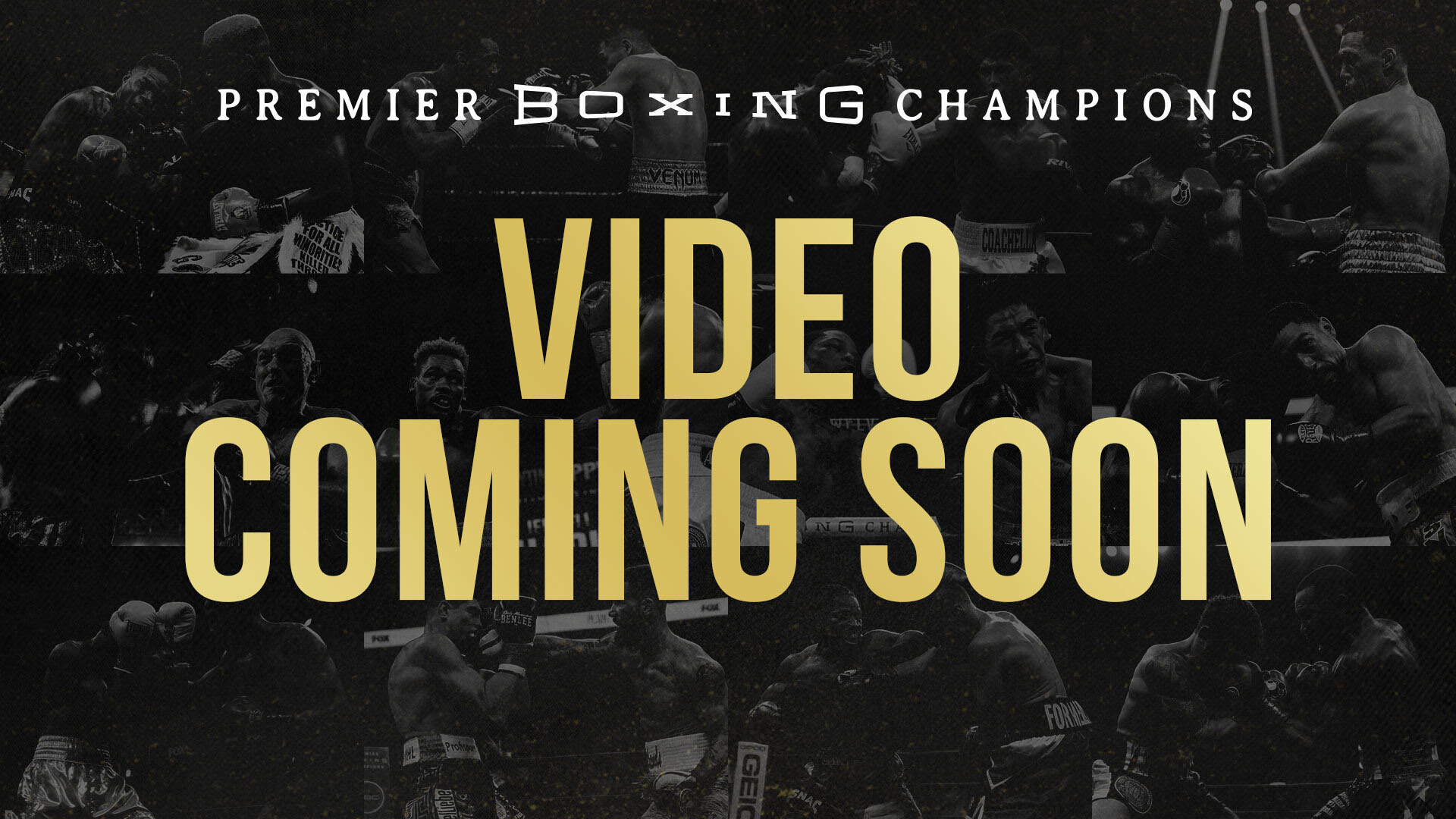 As a Lamont Peterson (35-4-1, 17 KOs) has just about seen it all—as a fighter and as a human. And he's utilized those experiences to his advantage.
As children, Lamont and his siblings were forced to the streets of Washington, D.C. when their parents faced significant hardships that broke the family apart. Thankfully, Lamont and his brother Anthony (also a professional boxer) entered the boxing gym of renowned coach Barry Hunter. Since then, their lives have never been the same.
Lamont was an amateur standout. As a pro, he has never shirked a challenge, winning two world titles, one at 140 and the other at 147-pounds.
Now 35-years-old, Peterson returns to the ring on Sunday, March 24, versus the young, hungry, former world champion Sergey Lipinets (14-1, 10 KOs) on PBC on FS1 (8 p.m. ET/5 p.m. PT).
What do you think of Sergey Lipinets?
I haven't watched tape on him [leading up to this fight], but I've seen him fight. I know he's a very solid opponent.
You've been out of the ring for 14 months. What did you do during that time?
I spent a lot of time with family. It gave me time to rest. I was focused on getting better at taking care of my body. I'm 35 now, and I was thinking that normally at this age, fighters start declining. If I could prevent that, then I would. I think it'll serve me very well.
What was it like sharing part of your training camp with [WBC World Welterweight Champion] Shawn Porter?
It was pretty cool being able to train alongside another world champion, to see things differently. You can always pick things up from other fighters.
Most of all, with Shawn, he's just a great person and brings great energy to the gym. He had a lot of great advice for the young guys that were at the gym. Overall, we all benefited from him being here.
Do you always prepare the same way in training camp?
It's not just who we're fighting, it's the way we're gonna do it. If Plan A is to get in there and mix it up and bang a little bit, then we might change the training camp just slightly, strategy-wise. Or if it's a fight where we feel like we're gonna move a bunch, we might focus on legs—more conditioning. It all depends on the strategy.
You've been training with Barry Hunter since you were 10 years old. Looking back, what stands out to you most about your partnership?
The thing that stands out with Barry is the first time I came to his gym, he was pushing me from the start. The very first day. You would think I was trying to fight for a world title—that's how hard he worked me. I guess he was expecting me to break, but I kept coming back.
"

I'm a hard worker, I'm a grinder...I think that sums up who I am...

"

Former Two-time World Champion - Lamont Peterson
From your own career, what is your favorite fight?
Probably the Amir Khan fight [in 2011]. I think that fight kind of explains my personality. I'm a hard worker, I'm a grinder. Sometimes, early in that fight, things didn't go my way. Things I could've cried about, but I didn't. I changed my approach and just kept digging away.
I think that sums up who I am and most of my life.
How did you deal with his style?
With Khan, we knew he has very quick feet, he can box, but he's a bit clumsy on his feet. I knew it could be a bit awkward for me and it might throw me off. We came out with the game plan to box but if it didn't work, we knew we'd have to switch and we'd have to switch early. There was no need to try to feel it out for a few rounds. If it didn't work, we'd go to plan B, and that's what we did.
You mentioned changing your approach during a fight. How do you go about doing that?
Barry always taught me different styles from first the day I was at the gym. I started off as a pretty good mover. We went to a tournament and we were fighting a lot of guys from Texas and California, and they were putting steady pressure on me. I might lose a fight or two, and we were like, okay, we've got to add something to our game.
So, we took what they did to me and kind of added to that. We just realized over the years that there are many different styles and ways to fight. It's probably best to try to learn—maybe not master but learn—as many as you can and try to get as good as you can at them. I think that helped me out in the long run, to be able to match up with any style.
What is the most important punch in boxing?
The jab is very important. It sets things up, but you can use it for everything. It's like a secret weapon.
You can use it for defense. You can use your jab to set up power shots. You can use the power jab—as a power punch. I've seen people knocked down from a jab. You can counter punch with the jab. You can do everything with the jab—you can't do everything with a body shot, or a hook. There are so many ways to use it.
How did you get good at using angles in the ring?
A lot of people train and fight as if they're hitting the heavy bag. Heavy bags don't move and they don't punch back.
Taking different angles in the ring was done to me early on in the amateurs. Anything that gave me trouble coming up…I always try to remember that and stick with it.
I realized at a young age that I had pretty quick feet. I always try to use it to my advantage to give different angles and movement.